VAC 984
Fully Automatic Net Packing Machine
Our VAC 984 is particularly well suited for automatic packaging of products in trays. Other products on request. This C-PACK machine allows a very fast net tube change.
VAC 984 is perfectly suitable for:
Feature
Robust and efficient for today and tomorrow.
The time span for processing and transporting goods is getting tighter and tighter and production companies today have to be much more flexible than they were a few years ago. With the durable and fail-safe C-PACK machines, you are perfectly prepared for the future.
Feature
Optional: Ready to go thanks to integrated label printing.
Complete two steps in one: With our integrated label printing, you can provide your products with a visually appealing, customized label.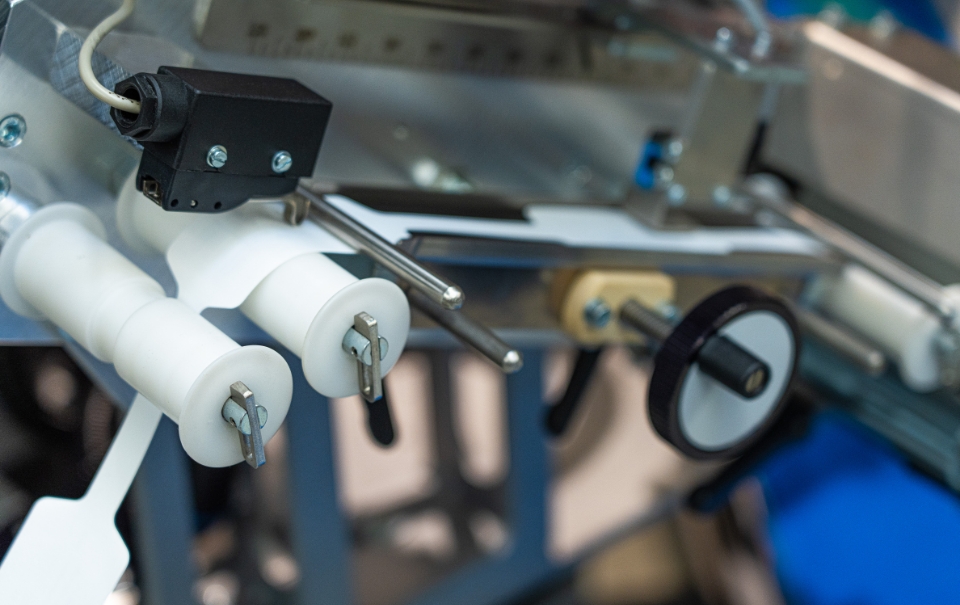 VAC 984:
"Original-C" Clipautomat
Technical specifications
Performance:


max. 40 packages/min,
depending on product and infeed

system

Power supply:


400/230 Volt N/PE, 50/60 Hz, approx. 2.0 kW
(other

connections on request)

Machine weight:




approx. 500 kg




Package weights:




0.5 – 1.5 kg (depending on size of product)

Labelling:




Optional wineglas and clip2clip

Clipping strip:




thickness: 0.35 – 0.45 mm width: 5 mm

Required Net Material:




Woven or extruded

net tube dimensions:




standard 200 mm, others on request

Infeed height:




760 - 880 mm